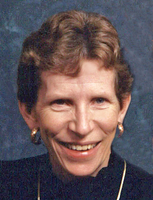 Alice Faye Hinkey
Alice Faye Hinkey, daughter of Harold C. and Patricia J. (Fink) Stofferan, was born May 25, 1951 at her parents' home near Archer, IA. She spent her youth in the Sanborn, IA area, attending school there. After graduating from Sanborn High School in 1969, she furthered her education at Northwest Iowa Community College in Sheldon, IA, earning an Associates Degree.
On June 19, 1971, Alice became the bride of Donald Henry Hinkey at St. Cecilia's Catholic Church in Sanborn. The couple began their married life together in Sanborn and were blessed with four children, Ross, Rosalie, Sarah and Christopher. Along with caring for her growing family, Alice also kept books for her father's tiling business and helped Don out at Hinkey's Tavern, located in Hartley, IA. The family relocated to Hartley in 1977, making operating the tavern more accessible, and Alice was still able to continue her bookkeeping duties. In 1990, she began working for Chase Bag Company at Sibley, IA as a bag inspector. For a shorter commute, she and Don moved to Melvin, IA in 1996. During the time Alice was employed at Sibley, the company had changed ownership and names, so in 2013, she retired from Coveris after 23 years in her position.
When she had time to herself, Alice loved to read and keep up on current events; especially what was going on in the political arena. Working crossword puzzles was a favorite challenge – something she and Don both enjoyed doing. Alice was a life-long member of St. Cecilia's Catholic church in Sanborn, helping out with church activities where she could. She looked forward to visits with girlfriends, and treasured times spent with her family.
Alice passed from this life on Wednesday, January 2, 2019 at the age of 67. Preceding her in death were her grandparents, and parents.
Those who will keep her memory close in heart are her husband, Don, of Melvin, IA; her children: Ross Hinkey, and his fiancé, Nancy Zadow both of Sanborn, IA, Rosalie (Jamie) Jenness of Primghar, IA, Sarah (Andy) Pruchniewski of Arlington, VA, and Christopher Hinkey of Sioux Falls, SD; six grandchildren: Michael Hinkey, Stephanie (Matt) Benz, Nicholas Hinkey, Luke Jenness, Annika Jenness, and Jordan Jenness; one great-grandchild, Simon Benz; brothers and sisters: Martin (Sandra) Stofferan of Primghar, IA, Jim (Kim) Stofferan of Orange City, IA, Bill (Julie) Stofferan, Bob (Valerie) Stofferan, Fred (Deb) Stofferan all of Sanborn, IA, Jennie Olson of Sibley, IA, Morris Stofferan, Shirley (Norbert) Groff all of Hartley, IA, John Stofferan, Joe Stofferan, Mike Stofferan all of Sanborn, IA, Betty (Randy) White of Sheldon, IA, and Andy (Gwen) Stofferan of Sanborn, IA; many nieces, nephews, cousins, other relatives and dear friends.